Win 🎁 from product test sites
Dozens of market research companies around the world work on behalf of brands to predict whether a new product is going to fly or flop.

And to do this they heavily rely on hearing the thoughts of real consumers like you!
In exchange for your time, expect to receive free products to keep or sell onlin and even cash.

Here's our list of the best opportunities. Maximise your chances of being selected for a panel by joining as many of these as you can.
1. Toluna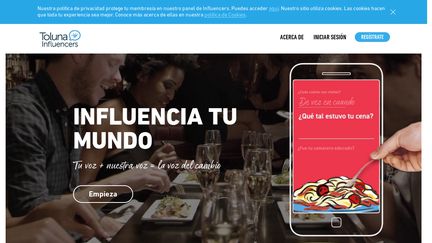 Join Toluna, a community of millions of members who voice their opinions, influence big brands, and get rewarded in the process.
Give your input to leading brands on their latest products and services, and in return receive points redeemable for gift vouchers, cool products, or even cash.
Mingle with the community to start a lively debate on the latest tech gadget or ask for their feedback on current events. 
All you need to do is create an account if you're not already a Toluna.com member. If you are a member, simply sign in!
Features:
- Connect with people who share the same views as you and debate with those who don't
- Influence big brands by answering short surveys
- Earn points and treat yourself by redeeming them for great rewards and even cash
- Continue the conversation on social media and share your polls and topics on Facebook or Twitter
- Snap photos on the go and create quick polls to see what the community thinks
2. Pinecone Research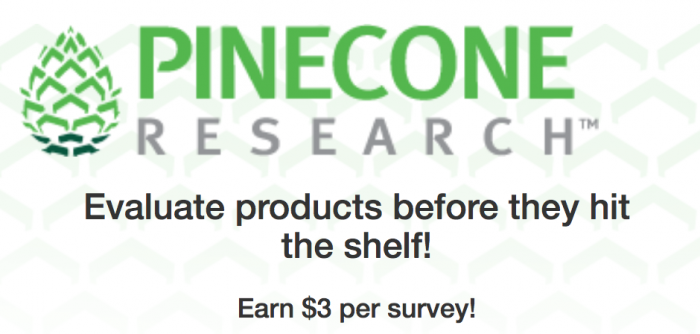 Pinecone Research is a trusted leader in voicing the opinions of consumers nationwide. Companies are seeking your input to develop new and improved products. By completing our online surveys, your opinions will directly influence tomorrow's products today, AND you will be rewarded!
WHY YOU
As a Pinecone Research panelist, you are part of an elite group that represents consumers and households like yours nationwide. Your opinion is very important to manufacturers who count on people like you to help predict which products will be developed and which may not be suited for launch.
IT PAYS TO JOIN
Pinecone Research members receive points for each completed survey! Points can be redeemed for cash or prizes.
HOW IT WORKS
Participation is simple! We send you an email notification when you have a survey available. Complete the survey and earn points to be redeemed for either cash or prizes. Occasionally, we will send you a product to test, too.
3. Clicks

Research
Become a product tester and receive free stuff in the mail.
Once you have tested the product, complete a short survey - simple.
You will be testing unique and cutting edge products in all  product categories, including; 
Cosmetics & Toiletries, Household, Skincare, Clothing, Food & Drink, Pet Products & many more.. 
Products are delivered directly to your home
Test the products following the instructions 
Complete the survey and keep the products!
4. i-Say
i-Say is an online survey rewards community that's dedicated to giving you a voice. Enjoy the new i-Say and start taking surveys anytime, anywhere!
•Receive exclusive mobile surveys and get more opportunities to earn rewards
•Get instant survey notifications and access them before anyone else, anywhere, anytime
•Cast a vote on your favorite polls or create one of your own
•Manage your survey notifications to receive them on an instant, daily or weekly basis
•Check your points balance and change your user settings
•Redeem your i-Say points for rewards that are just right for you


5. Crowdville
Just imagine! You can earn money for helping to improve products and services with your opinions.
Well, this is Crowdville: it allows both brands to have their online products tested and everyday users to have a role in the product definition.
Join our community, become a Crowder and participate in our missions.
Becoming a part of our community is simple
Just sign up and you will be contacted to participate in a testing mission.
If you accept the T&C, you can start immediately.
You will always be able to check your stats, earnings and other data on your profile. Payments are made every month.
Invite your friends and create your team to make a greater contribution to the creation of new products, and earn more money as a group.
- Dear reader, I hope you have learned something from the publication, even if a little information, because the human learns every day new information.
I wish you success in your life.
If you have any suggestions we are happy 😁 to write us in the comments.